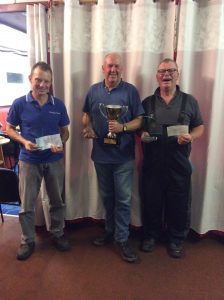 We are delighted to announce that the River Severn Float Championship will be held again on our water during 2019.
Since its inception in 2017 the league has grown in popularity and we are pleased to announce that it will be held again in 2019 with a similar format.
2019 Dates (All Wednesdays)
26th June.
10th July.
21st August.
18th September.
25th September.
2nd October.
Reserve 1. 23rd October.
Reserve 2. to be arranged if required.
Format
The overall Championship result will be determined on points, based on positions in each match. The winner of each match will get 50 points, second 49 points, third 48 points and so on, down to one point for 50th. The best five results will count with the worst to be dropped.
Competitor list
Entry will be offered to last year's competitors early in 2019 before being opened up to anglers on the reserve list in the Spring.
Updates
Regular competition news will be posted on the KDAA Facebook page at: www.facebook.com/kidderminsterdistrictangling
---
Payout
The payout for 2019 is likely to remain the same or similar to 2018 as follows:
1st – £1000 + trophy
2nd – £950 + trophy
3rd – £850 + trophy
4th – £750
5th – £650
6th – £550
7th – £450
8th – £350
9th – £250
10th – £200